ReveNewCycle Management and Consulting is a healthcare consulting firm specializing in revenue cycle optimization. RNC has over 20 years of experience offering strategic and cost-effective solutions to problems related but not limited to the capture, billing, and collection of healthcare revenue for private practice physicians who serve disadvantaged communities. We are a company with integrity that put our physicians first. We believe in quality over quantity which is why we make it a priority to invest the time it takes to find and fix the root of the problems providers may face.
After working 15 years in healthcare revenue management I began to grow tired of watching providers lose thousands and thousands of dollars due to poor management, lack of knowledge and lack of concern which is what lead me to start ReveNewCycle Management and Consulting.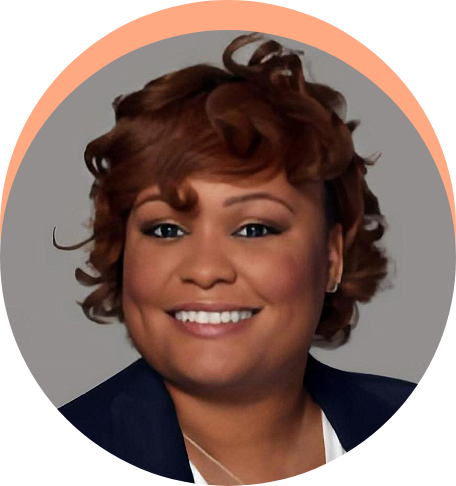 20+ years
experience
Our Mission
We focus on assisting healthcare providers who serve disadvantaged communities in optimizing and stabilizing their revenue. We believe timely reimbursement is essential to these providers due to a large population of governmental and state funded insured patients. Consistent cash flow is vital to keeping their medical offices running and their staff paid. We possess the knowledge, strategy and expertise to optimize and stabilize healthcare provider's revenue.
Our vision
ReveNewCycle's vision is to financially stabilize the revenue of healthcare providers that need it the most.
Problems with Healthcare
Revenue Cycle
If your office is struggling to stay ahead read below to see if you're encountering any of these issues:
Staff Have Not Been Properly Trained or Educated.
Optimizing your revenue cycle is like a supply chain; if one person in the chain does their job incorrectly, it will effect the outcome of the rest of the chain. Coding errors, incorrect data entry (insurance information, patient demographics, etc.) or simply a failure to understand how their job effects the revenue of the office can result in your staff making costly mistakes.
Lack of Communication Between Staff
While the typical office day can be very busy, it's important that everyone understands their role in the office's revenue cycle. Therefore, communication between physicians and office managers must remain open and weekly meetings should occur to review the financial reports including accounts receivables, collections and revenue.
Poor Workflow
Does your staff check patient eligibility and copay amounts before the patient arrives? Do you check for missing charges against your charge slips? How long does it take your staff to follow up on claims? Without an established workflow, your staff can end up missing steps and/or forgetting tasks which ends up in increased errors and more delays to getting paid.
Why is Revenue Cycle Management Important?
Aside from preventing the problems above, did you know that CMS rejects nearly 26% of all claims and up to 40% of those claims are never resubmitted? This can result in lost revenue of up to 10% per physician. However, with the proper revenue cycle processes and workflows in place, your office can increase payments while decreasing bad debt write-offs. (In other words, your practice will stay in business).
See what our clients have to say.
I have never been so impressed with a billing service. ReveNewCycle, has helped me in so many ways. They cared when no one did. Many talks late nights, reassuring, and making sure my goals were accomplished. I am very happy. Thank you, for being my angels.
Existential Counselors Society
Cecelia is very knowledgeable. She shared a great deal of insight and helped us better understand how billing & insurance companies work. I recommend her services. She is professional and pleasant.
Self Talk Counseling
The support that I receive from ReveNewCycle is always timely and thorough. My billing issues are addressed in a single interaction. What's more, the owner/operator, Ms. Cecelia Harrison, is friendly, easy to access, and very knowledgeable about the insurance industry. After working with her for a year, I consider her more of an ally than a service provider. Ms. Harrison and her company ReveNewCycle are highly recommended.
Midwest Supervision and Evaluation
5 star service
Dr. Moya Martin Family Practice